Our History
Welcome to the CSR Difference...
In 1985, a sign was hung in the first CSR office that paraphrased the mission statement and that sign still hangs in the office to this day:
"Don't ever let work get in the way of taking care of a client!"
Business has evolved into a high tech, fast paced and often times very impersonal "creature". At CSR there is great pride in offering some very old fashioned commodities: Communication, Commitment, Quality and a total dedication to those who make CSR's existence possible...
OUR CLIENTELE
!
President, Bob Capps, and Vice President, Kirby Quinn, have engaged full time in the third party collection industry for more than 35 years. One key factor to the success of CSR is the fact that Bob and Kirby are not mere principles on the sideline of business, but rather they both are actively involved in the day-to-day operations of CSR.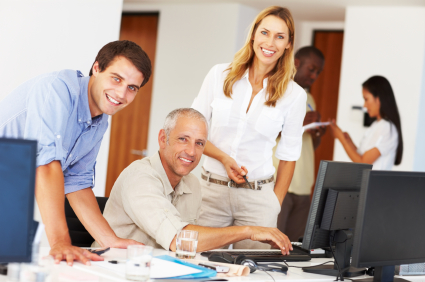 Currently, 95% of CSR's clientele are healthcare providers. Therefore, CSR is sensitive to the needs of the patient with a great understanding that clients need to maintain a healthy, working relationship with the patient the majority of the time.
In today's ever changing medical marketplace, it is vital to maintain a high rate of recovery while keeping costs low. CSR provides services for clients that are second to none. Services rendered, coupled with collection programs geared for maximum results with costs designed to enhance client cash flow are what set CSR at the top of the industry.
Our Staff
Central States Recovery is very proud of the staff that comprises the CSR team, we all share goals and work together to achieve them. The CSR team works together, grows together and wins together! In any business clients must have checks, balances and controls but a staff of highly trained, motivated and dedicated people definitely completes the equation.
The collection staff averages more than fifteen years third party collection experience and as a whole CSR collectors have an average tenure of more than 10 years, which is amazing in this industry! The collectors are an extremely valuable part of the team and they are recognized and treated as such.
CSR has established a well-earned reputation of being able to produce results without sacrificing the rapport or integrity of our clientele. The CSR staff is trained to work with patients turned to collections and achieve results through communication and motivation.